Want a little more Room in Your Home?
Oak Creek Canyon Builders is your premier home addition contractor in Vallejo, CA. With our expertise and commitment to getting the job done right, we specialize in creating beautiful and functional additions that seamlessly integrate with your existing home. As a trusted remodeling contractor, we're dedicated to transforming your house into your dream home.
Do you love your house and don't want to move, but just need a bit more room? Build an addition? Have a growing family or just want that sunroom to enjoy on a sunny day? Oak Creek Canyon Builders can help with home addition contractor services in the Vallejo, CA area.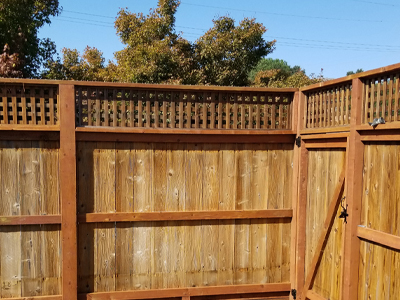 Why Build an Addition on Your Home?
Building a home addition offers a multitude of benefits that enhance your living space and lifestyle. Here are a few advantages to consider:
Increased Living Space: A home addition provides the extra square footage you need, whether you're expanding your family, looking to host more, or just want more space.
Customized Design: A home addition allows you to customize the space to your preferences, creating a personalized oasis that reflects your unique style and taste.
Versatile Functionality: Home additions can serve various purposes. From creating a sunroom or enclosed porch for enjoying natural light to building a spacious family room where everyone can gather, the possibilities are endless.
Types of Home Additions We Build
Sunroom and Enclosed Porch Additions
Experience the natural light and sounds of the outdoors while being sheltered from the elements. Our sunroom and enclosed porch additions provide the perfect blend of indoor comfort and outdoor serenity, allowing you to enjoy nature all year long.
Family Room Addition Contractor
Create a welcoming space for relaxation and quality time with loved ones. Our family room additions are designed to accommodate your lifestyle, whether you desire a cozy private room or a spacious area for social gatherings.
Master Bedroom & Guest Bedroom Additions
Escape to a luxurious sanctuary within your own home. Our master bedroom additions offer a private haven where you can unwind and rejuvenate. Meanwhile, our guest bedroom additions provide comfortable accommodations for your visitors.
Home Office Additions Contractor
Work from the comfort of your own home with a dedicated home office addition. We understand the importance of having a functional workspace in the home, and we will design and construct an office that supports productivity without sacrificing professionalism.
As your family and needs grow, remember that the solution may not always be to pick up and move. With assistance from a trusted contractor, you can transform the home you currently love into one that functions better for your future. Give us a call today to learn more about our team and the stellar home addition contractor services we provide throughout Vallejo.